Tropical PCB Design Services – Zuken CADSTAR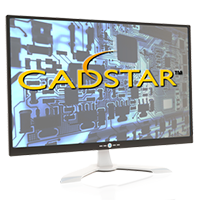 CADSTAR is a complete design environment for PCB design – from initial concept through to product realization.
With a unified suite of applications, engineers can seamlessly define, visualize, implement and verify their designs. Optimized for the typical small and mid-sized design team, it also appeals to individual all-rounders and corporations operating across multiple sites.
Features include:
Migration
Schematics entry design
A/D simulation
FPGA simulation
Floor planning
Variant management
Library management
PCB layout
Constraint management
High-speed design
Signal integrity verification
Power integrity analysis
EMC verification
3D integration
Manufacturing verification
Free CADSTAR release
CADSTAR Express – FREE PCB Design SoftwareFree CADSTAR Software:
A quick and easy way for you to experience the basic features of a standard PCB solution. It includes all the functionality of CADSTAR , limited to 300 pins and 50 components. Ideal for  the first time opportunity to experience Zuken's advanced P.R.Editor.
In addition you are granted access to an online CADSTAR library with 20,000 parts available for download.
CADSTAR Design Viewer – FREE CADSTAR Design file viewer
A free product that lets you share and access CADSTAR design data very easily on any of your preferred Windows platforms.
CADSTAR Touch – CADSTAR Touch is a free PCB design productivity App for iOS and Android devices that allows remote control of CADSTAR's view and program functions.
Contact our Headquarters:
561-784-9536
"Tropical PCB helped us on an important project for a large Japanese customer. Their expertise in Zuken CAD tools was absolutely essential to solve major compatibility problems. The work they produced was used in a mass product and proved to be fully functional. Tropical PCB was easy to work with, readily accessible and open to our ever changing requests." – T.I., National Semiconductor