Tropical PCB Design Services – Zuken – CR-5000
Enterprise Wide PCB Design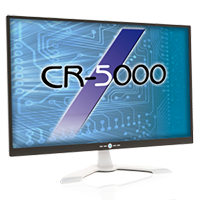 CR-5000 and the CR-8000 are Zuken's printed circuit board (PCB) and advanced packaging layout suite of customizable tools aimed at the Enterprise market. Incorporating the latest technology requirements (embedded components, RF Design & Design re-use) within a constrained design process methodology, they offers maximum benefit for customers whose key requirements include high-speed digital design, miniaturization and time to mass production.
In conjunction with its "constrained design process methodology"  CR-5000/CR-8000's integrated "Design for Manufacturability" methodologies help assure not only that the design is right the first time, but that it is manufacturable the first time and operates reliably every time.
CR-5000
CR-8000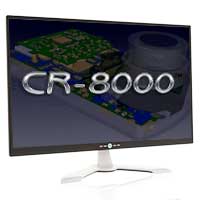 Zuken's CR-8000 is the most advanced PCB design platform in the industry with architecture design and verification, multi-board PCB layout with MCAD integration, SI/PI analysis, and chip/package/board co-design.  CR-8000 is for your most challenging PCB subsystem designs.
PCB subsystem architecture design
Partition complex systems into multiple connected PCBs
Manage IC, package and PCB in one single environment
Control releases, revisions and configurations with integrated data management
Contact our Headquarters:
561-784-9536
"Tropical PCB Design is a great help when I have too many projects stacking up. Their quality of their works measure up to our standards." – H.H., Mercury Security Corp.