Enterprise Wide PCB Design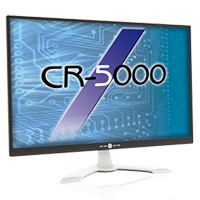 CR-5000 is Zuken's printed circuit board (PCB) and advanced packaging layout suite of customizable tools aimed at the Enterprise market. Incorporating the latest technology requirements (embedded components, RF Design & Design re-use) within a constrained design process methodology, it offers maximum benefit for customers whose key requirements include high-speed digital design, miniaturization and time to mass production.
In conjunction with its "constrained design process methodology"  CR-5000's integrated "Design for Manufacturability" methodologies help assure not only that the design is right the first time, but that it is manufacturable the first time and is operates reliably every time.